Visual Marketing | Fail-proof Tips to Increase Bookings in 2020
Visual marketing has been around for a long time. Sadly though, most businesses aren't sure how to use it for their benefits. While visual elements rule the eCommerce industry, they can also work wonders for the hotel, tourism, and lifestyle industries. Well-thought graphics can give your brand a competitive advantage while setting a unique online identity.
For instance, you own a tourism company. You've a website and multiple social media profiles, yet the number of queries are less. Your website has low organic traffic and the posts do not get much engagement. This is a common problem with most business owners. You might have tonnes of awesome content, but missing out on visuals is a major concern that needs to be addressed immediately.
So, what is visual marketing? And, how does visual marketing help your business?
In this article, we will be answering all of these (and more), while telling you some amazing ways to outshine your competitors with well-placed visuals that need minimal to no investment.
What is Visual Marketing?
Visual marketing is the marketing method of images, videos and other visual elements attesting to the importance of your product or brand. It should be a key constituent in every business' marketing efforts (and, more so if you own a hotel or a tourism industry).
Honestly, the fight for attention has never been so competitive. And, the margin for error is slim. From 'a picture is worth a thousand words' to 'a picture is worth a thousand impressions (and more)', online marketing has evolved.
These impressions are important for every business sweating it online. Blogs, e-books, whitepapers, etc. are good tools for educating your customers, but they don't have the same impact as a photo, video, or a GIF. Scientifically speaking, our human brain processes visual cues 60,000 times faster than texts. Humans are visual learners, hence visual marketing is of utmost importance.
Why is Visual Marketing Important?
Using visual branding — images, illustrations, videos, etc .— throughout your marketing helps customers identify your brand information and keep you in mind long after they have looked away.
Here are some awesome stats that will help you understand the importance of visual marketing –
In 2018, only 17% of the marketers surveyed spent more than 30% of their budget on visuals. This number jumped significantly to 32% of marketers (from 17%) projected for 2019.
88% of marketing professionals agreed to have been using visuals in more than 50% of the articles they published.
Infographics outperformed every other form of visual marketing. It drove over 40% of the total engagement.
More than 32% brands spent more than 2-5 hours per week in producing visual content.
49% brands rely on online tools (Canva, Venngage, etc.) to create visual content.
More than 35% brands accepted that producing engaging visual content consistently is their biggest struggle.
Brands allocated over 30% of their marketing budget for producing visual content in 2019.
Over 69% of marketers think that visuals are absolutely important to their marketing strategies.
Visual Marketing for Hotels
If you own a hotel, you already know a lot of customers decide on booking just by looking at the images of your property. And, if you don't have a plethora of images about the property, you will be missing out on a huge scoop of buyers.
Here are a few things that hotels should do –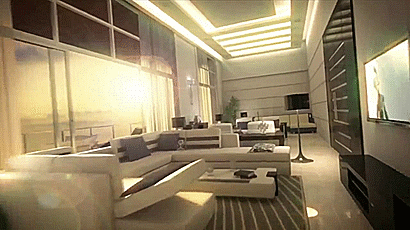 Use Instagram to post images, videos, and GIFs of your property. Oh wait, you don't need to be everywhere posting the same videos and images (check out our epic guide on Social Media Marketing for Resorts)
Video marketing should be at the core of any visual branding efforts, because it has the power to make hotels, their rooms and facilities, memorable.
Live video, through Facebook Live or Periscope, is ultra-low-cost (they can be executed on a smartphone). Every time a hotel brand goes live, its followers will be sent a notification. Hoteliers should look to use this to their advantage when planning their broadcasting schedule.
Hoteliers who haven't played with 360-degree Facebook videos should do so. It can be an excellent way of drawing attention to the room features and through click-through levels on their pages and websites.
With 10-second video bursts, Snapchat, Facebook, and Instagram Stories allow hotel brands to effectively draw out views. Plus, converting these story views into purchases and guest stays has never been easier with the inclusion of swipe up links to your web site.
For visual marketers to explore, social marketing is an exciting platform and Instagram and Pinterest are two of the outlets where visually oriented brands and marketers can make a real difference. Brands can now build Shoppable Pins and Instagram Galleries which allow users to click and purchase without even leaving the app. This could potentially increase visibility on these visual channels about the hotel brand.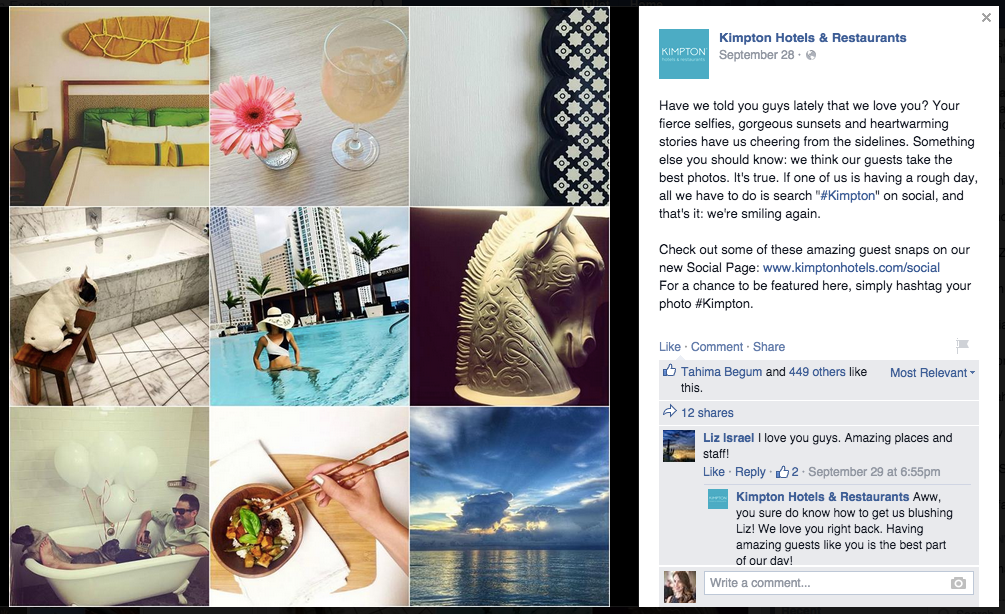 To ensure successful brand visuals, hoteliers need to perform customer and competitor research, focusing specifically on aesthetics. For example, old-time photography can be popular with guests for a property decorated in a retro style, with low contrast. They may use stock pictures but editing them is best to make them look more on-brand.

Yasza Media
Visual Marketing – Additional Ways to Attract More Customers
Posting images and videos of your hotel or tourism services is just the tip of the iceberg. There's a lot more to do! And, we don't want you to get lost midway. Hence, here are some additional tips on visual marketing to help make an impact –
Produce Eye Catching Infographics
Infographics are liked and shared 3x times more than any other form of content. If you are marketing on social platforms, you should be putting together amazing infographics to propel organic engagement. Not only do they drive a lot of traffic to your website/blog, they help you generate more backlinks.
Pro-tip: Always include the Embed Code of the infographic so viewers can share it on their websites and blogs.
Showcase Customer Testimonials
Beautiful imagery with epic quotes has always been the favorite on social platforms. Brands can tweak this to their benefit. These images are all the rage, particularly on platforms like Instagram and Pinterest. You can add customer testimonials in your graphics. These will help grab attention and build brand credibility & trust. Plus, they are extremely easy to create and share.
Share Cool Travel Tips
Be it a how-to video, an infographic, or slides – hotels and tourism businesses can benefit by sharing exclusive travel tips with their target audience using visual marketing. People are always looking online for the best tips before they book a hotel or a ticket to a certain place. And, what's better than heaps of text? Engaging short-form visuals answering everything they need. Not only will this help build a brand authority, but it will also help brands generate more bookings.
Here's an example of it –
Summary
One thing you should avoid with your visual marketing is just trying to catch the attention of people. You've got to make their time worth it. Therefore, if the material is helpful and useful to them, they're going to get involved and want to know more. But if the material is no good, they would feel as if their time has been wasted.
All hotels need to improve their visual marketing efforts by creating engaging content and disseminating it on the right platform to reach the right audience to better engage with potential guests. Video marketing material helps to create an engaging online experience for the travelers. Those hotels which take their audience on a visually branded journey are positioning themselves for success.
For awesome graphics that stuns the audience (and glues them like a bee to honey), connect with our experts.