Online Reviews – Amazing Ways to Manage Reviews Positively in 2020
If you are an online business, you already know the importance of reviews. Online reviews can either make or break your brand. As a matter of fact, online reviews have never been as important as they are today. Your online reputation matters, and that is what we are going to discuss in this blog.
Online reputation management has become an integral part of social media management. However, most businesses aren't investing time and effort into this. Social media management has evolved beyond publishing and sharing posts. And, to withstand the competition, your business has to evolve as well.
Customer reviews can make or break a brand. And, no business will want to end up at the wrong end of the spectrum. Buying patterns are seeing a paradigm shift (kudos, to the millennial crowd). A business' online reputation determines how customers perceive your brand. They may directly search for reviews or stumble upon it. Nonetheless, Online Reputation Management (ORM) is the need of the hour.
Online Reviews, Online Reputation Management, and more…
Did you know that the top five listings on Google search results garner more than two-thirds of all clicks? And, what decides these listings? SEO for sure is an integral constituent, but there are other factors that come into play. Online reviews is one such parameter that can work wonders.
ORM isn't just about managing your content across search engines and social platforms. It is also about managing negative online reviews for your business and encouraging clients to contribute more positive feedback about your brand.
85% of consumers trust online reviews as much as personal recommendations. 49% of customers need at least a four-star rating before they choose to use a business.

BrightLocal
So, when it comes to managing online reviews, any business can benefit using the PESO Model.
What's PESO?
P stands for Paid Media, E for Earned Media, S for Social Media, and O for Owned Properties. Let us tell you more about them.
Paid Media
All of the online activities that require payment falls under Paid Media. This can be your ad campaign on Google AdWords or Facebook. This can also be sponsored posts or micro-influencer campaigns.
Paid Media maximizes your brand reach and drives traffic to your website by building new relations with customers and partners. This is what brands do to increase exposure (think of football stars promoting soft drinks for instance).
Earned Media
This constitutes the overall coverage of your business on platforms other than owned properties for which you aren't paying. Under earned media, your business needs to stand out by making use of great content that the target audience finds worth sharing and reviewing.
Social Media
Your social profiles are an extension of your brand. They create additional avenues for your existing customers and prospects to interact and learn about your brand. And, when it comes to social media, businesses need to allocate resources who can engage in wholesome conversations with the clients.
Owned Properties
Owned properties are the online assets that a business has full control of. Blogs and websites are some examples. More owned properties, higher the chances of effectively building a digital presence – simple math. You can have as many owned properties as you wish to, but make sure that they aren't off track (keep it distinguished, yet maintain the brand tone).
Impact of Online Reviews on Business
You already know about tools and software that can help increase online engagement. Most businesses use it as well. But, there is something that businesses overlook. And, that is online reviews from customers.
Online product reviews have a significant impact on the conduct of purchasing. Depending on what you sell, the value of a review and how often consumers rely on it differ. 31% of customers are interested in reviewing the grocery store, while 60% are likely to read a summary of the restaurant and 70% of consumers need technology products, gadgets, etc.
In order to understand the needs of customers, business owners must pay a great deal of attention to the comments and read reviews. Customers also show their concern, for example, leaving positive feedback or providing a hint of what would make them buy again.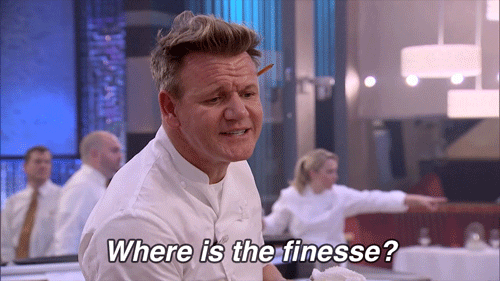 While positive reviews can help businesses gain more trust and sales, negative reviews will build a dent in your business.Thus, negative online reviews need to be dealt with in order to maintain business reputation. And, to do this, businesses need to reply promptly and politely to all such reviews. If you (or an employee) messed up, own it and apologize to the customer while ensuring that you correct it.
How does this help?
This will help your customers see you in a more positive light. There are literally hundreds of business reviews that do not respond to negative reviews, and with time, end up on the wrong side of prospect's judgement.
We found that online reviews have an important and quantifiable effect on purchase decisions–but the magnitude of that influence depends on a number of factors, such as star ratings, the quality of the review material, the number of reviews, the item's price, and the review source.
According to the online review research conducted by Spiegel Research Center, here are some findings:
Displaying reviews can increase conversion by 270%.
Reviews impact sales more for higher-priced items.
5 stars is too good to be true.
Initial reviews have the greatest impact.
Negative Online Reviews Have Their Positive Sides As Well
You might find it surprising…but, a lot of customers specifically seek out negative reviews. And, this number increases when it comes to restaurants, high-priced items, tourism agencies, and the hotel industries. Readers are wary of overly positive reviews, and, in many cases, a negative online review is considered as more credible. As a matter of fact, negative reviews doesn't mean your product or service is bad, it also implies that there was a mismatch of expectations (or, simply a bad day for one or both the parties involved.)
Additional research by social commerce specialist Revoo indicates that consumers spend four times as long on a site when they interact with negative reviews, with a 67% increase in conversion rate.
Here are some reasons why negative reviews matter –
Online shoppers are somewhat skeptical of overly-positive reviews.
A major chunk of online buyers actively seek out negative reviews.
The presence of negative reviews increases the brand's authenticity.
Responding to negative reviews helps build trust with existing users and prospects.
Helps in increasing C-SAT (customer satisfaction) and retention rates.
Handle Negative Online Reviews – Online Reputation Management
According to Moz, four or five more negative articles or reviews about your company or product in Google search results can cost you 70% of potential new customers.
67.7 percent of customers surveyed admit that customers reviews make a difference in their purchasing decision. You don't want to let go these many prospects, right? That's why tackling negative reviews is important.
Well, there are different ways to tackle negative reviews. But, here are some tried and tested ways –
Don't Panic
A lot of business panic on receiving a bad review. Hey, it's a part of the package! Don't worry, there are ways to convert a negative review into positive.
Never Hide Bad Reviews
While you will have a huge urge to hide bad reviews, we highly recommend that you don't do it. It is natural for any business to have customers who aren't satisfied. After all, that's how everything works!
So, instead of hiding them, publish the negative reviews on your website.
Respond to These Reviews
Whenever your business receives a negative online review, make sure you respond to it promptly, positively, and politely (the three P's). You should own up to the complaint received, apologize, and let the customer know that you will fix it.
A lot of new prospects (and existing customers) are paying attention to how you react to negativity. Customer service has always been the core to successful businesses, and it is no different with online reviews.
Don't Get Defensive
It is quite natural to get mad when someone criticizes you (your business in this case). And, when the customer comments something that is unfounded, you need to keep calm. Responding angrily will only spiral the situation out of control.
With online communication, it can get hard to sound apologetic without vibing out defensiveness. Even if you (or your employee) were right, try not to rub it on the customer's face as it will only worsen the situation.
Don't Ignore
Whatever you do, never ignore negative online reviews – this is the thumb-rule of Online Reputation Management.
It is almost as bad to ignore a negative online review as posting an expletive-filled response to it. First, in his or her frustration, the reviewer may feel completely justified because you are not addressing the issue. Second, other customers and potential customers are going to start asking if you really care about it or if they should expect the same brush-off if they have a bad experience.
Not responding to negative online reviews can indicate to current and future customers that you don't really care about customer service, and situations like this aren't all that uncommon for your company.
Use Tactful Language
Okay, no speeches! But, you have to come up with a response that doesn't sound like you're contradicting the reviewer. In selective, sincere, and non-condescending language, try to convey that this is a rare issue that happened with them.
If possible, add a few strengths of your business (but, don't go tooting your horn). Responses can be a great way to turn the tide and portray your business in a positive light, while ensuring that the reviewer is heard.
Additional Tip (Online Reviews Secret)
When you exchange comments online, everyone can see and perceive your business in different ways. The easiest way to be authentic is to reach out a customer on a personal level.
To prevent an online exchange that can be seen by anyone, you should always try to leave a real, thought-out public comment and then take off-line discussion of the issue. Next, you should either call the user or send an email as you deem necessary.
Here's an example of one such review –
"This is [first name], owner of [brand]. I thank you for your review and am really sorry that you were unhappy you received [state facts without blame]. Our goal is for every customer to leave satisfied with the experience [add a brand USP]. Please call or email me at [provide details] so I can resolve this issue to your satisfaction."
Summary
Negative online reviews are a part of the baggage. You can't avoid them! So, the best way is to respond to these reviews and letting the customer know that their problems are being heard and worked on.
The aforementioned tactics work well for all businesses. The crux of it is to quickly understand the problem and fix it before your businesses starts receiving more of these. You should also be able to distinguish genuine reviews from spam. As a matter of fact, you can either allocate a resource of online reputation management or use automated systems to handle negative reviews as well as encourage positive reviews.
At the end of it, negative online reviews aren't the end of the world. Use smart tactics to convert negative reviews into positive experiences while learning from your mistakes. Need a helping hand? Check out our Social Media Management services and speak to a Project Manager to learn more.