Hotel Photography | Effective Ways to Click Mesmerizing Photos in 2020
Hotel Photography implies effective storytelling through images. It is not about a bunch of random photos that serve no purpose, but well-thought visualizations that place your property above the rest.
Vibrant, stunning hotel photography is a great way to catch the eye of planners browsing through websites and social media – and that's exactly why we're exploring hotel photography ideas!
We aren't exaggerating when we say "images are everything". No hotelier can deny the fact that vibrant images have an enormous influence on the purchase decision of buyers. One of the best things about hotel photography is that it transcends all languages. If you're catering to a global audience, well-clicked images can do the talking without the need of creating vernacular content.
Studies show that people prefer – even at the subconscious level – to interact with images than with text. According to William C. Bradford, author of Reaching the Visual Learner: Teaching Property Through Art, "65% of people learn best through pictures." Photos and Images allow proper "storytelling", involving the website visitor or hotel guest emotionally, while showing
important details about each type of accommodation and hotel amenities.
Luckily, you don't have to be a professional to click a handful of good photos. But, we do recommend that you seek professional assistance for a full-fledged photo-shoot. If you are motivated enough to get sh*t done on your own, we suggest that you read the beginner guides on hotel photography –
The Basics of Hotel Photography
Hotels tend to get evaluated mostly online these days-and within a few seconds. If you have a great location, you can draw extensive traffic. Hotel photography may not make or break you, but it's the most important aspect of your brand identity which is then used with all of your digital marketing and real-world marketing.
It puzzles us why some fantastic hotels still have thoughtless photos… given that these images will be somebody's first touch point with the hotel. Photos are even more important for hotels because in all languages and countries they are universally understood. Photographs also provide immediate, emotional sensations, with no mental processing required. Even though people form an almost immediate perception from a photo, different people will also react differently and draw different conclusions, often on a subconscious level.
So, what are the basic aspects of hotel photography?
We asked our Creative Head, and he was kind enough to give us an easy-to-understand 5-step process for epic hotel photography –
Selecting the themes.
Preparing the shoot locations.
Gathering the equipment.
Organizing the photo session.
Editing and retouching the final images.
That being said, there is always a creative process between the photographer and the hotel – a collaborative approach.
Hotel Photography Tips
Good hotel photography, in general, is more relevant than ever. According to Adobe's 2017 Digital Trends Report, 38% of people will stop engaging with a website if the content/layout is unattractive. So while you may have quality, SEO-optimized copy on your page, users might not get past that musty-looking masthead photo of your lobby from five years ago.
Here are our tips to help you click amazing photos of your hotel –
Stick to Brand Guidelines
If you already have a brand guideline, make sure that you stick to the typography, colors, and other important elements. You don't want the new photos to be totally different from the theme. It will attract people, no doubt, but it will also create some amount of confusion if you miss on branding.
Invest in It
Come on, owning a Tripod and a DSLR doesn't make you a photographer! The keyword in this step is invest. Good hotel photography would take more than just a change of spare. Yet it does pay off, just as other investments do. These are photos you (and your marketing team) will use across both digital and traditional marketing channels. Content is much easier to create when you've got good photos. So spend the money on proper photography.
So, don't hesitate to spend money on proper gadgets, equipment, and resources to get the most out of hotel photography.
Avoid Stock Images
We have seen a lot of brands using stock images. Stock images may be attractive because it's cheaper, but it's cheesy, overused and blurring the guest's mental picture of what your hotel really is like. If that's not enough reason not to use it, consider this: stock photos can get so overused that they can become an internet jokes/memes.
Light Up the Area
By having good lighting while taking images, you can cut down on a good amount of post-production editing. Ask the photographer what lighting they are planning to bring and what they can provide to promote lighting. Your photographer will provide more tips (simple things like new light bulbs and natural light clean windows will make a big difference).
Move the Clutter
Once you set up shots delete something that wouldn't be there automatically. That involves odd (i.e. unstyled) napkins in your dining area, dusty pool towels, discarded front desk office supplies and the like. Make sure the bed sheets and tablecloths are clean. Clearing the clutter although repairing them in Photoshop later can take hours.
Include Negative Spaces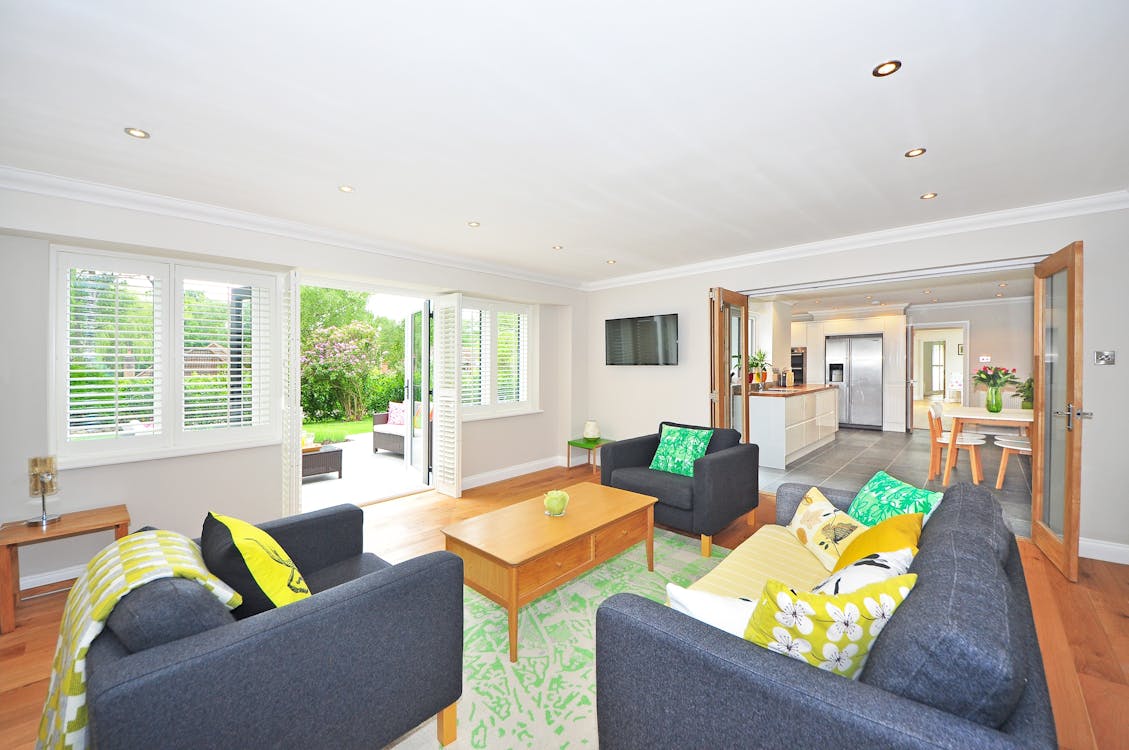 Negative space is the field that surrounds the main subject of your frame, often called white space. Thus, there is a shortage of negative space when a photo is filled with tons of components. This, further, confuses the eye about what it should be focusing on. Furthermore, photos with little to no negative space are challenging to crop and thus impossible to use in various advertisement outlets.
Click Variety of Photos
In addition to getting both landscape and portrait images, make sure you get photos of various aspect ratios, too. Due to the utility of negative space, it is simpler to cut images of various aspect ratios and to convert them into different media.
Post-Production Expectations
Your photographer will provide edited images for you. You want to tackle things like lighting change and simple color correction in your deal. Just make sure you receive the full copies of the images, in high resolution, and not edited (you can always cut the pictures later). And while there's always room for a little artistic leeway, let first-time Instagram users have the crazy angles and heavy filters.
Summary
Hotel photography , at its finest, is your hotel's picture-perfect story. It will take some time to engage in it and it will take money, but the reward is well worth it. Photography can get tricky, hence it is best left for professionals. But, there is no harm in clicking photos on your own.
We hope that the tips listed above will help you click mesmerizing photos for your hotel. If you need professional assistance, connect with our creative team and we'll show at your doorstep with tripods and cameras.