Food Photography | 6 Mesmerizing Ways to Increase Restaurant Sales
Food photography is what helps restaurants stand out from their competitors. It is one of the prime reasons that influences customers to choose a dish (or a restaurant) over another. High-res photos can inform your target customers a lot about the food you offer without the need of heaps of text.
Remember, we emphasized a lot on the importance of visual marketing in our previous blogs? Photography is a core constituent of visual marketing. If you own a bar or a restaurant, you can leverage on great photos to engage, attract, and convert multitudes of new customers.
A lot of restaurant and bar owners say that hiring professional photographers drills a hole in their marketing budget. We get it! How about clicking your own photos? You don't need to be on the level of Ansel Adams or buy DSLR, tripod, lighting equipment, etc. A mobile phone will work just as fine.
Don't believe us?
Let's tell you everything about food photography, and how you can use it to increase your restaurant and bar sales.
What is Food Photography?
In the simplest terms, food photography is clicking photos of your food. Technically, food photography is a form of still life photography used for making attractive still life food pictures. It is a commercial photography specialty, the products of which are used in advertising, newspapers, packaging, menus, or cookbooks.
There is no denying the fact that almost everyone is hooked to their smartphones, browsing one or more social media platforms. They can't get enough of photos (be it selfies or showing-off their platter of food). If you are smart, you will tap into this niche marketing opportunity.
As the old adage goes, "you eat with your eyes first" – meaning, if the food looks visually attractive, it attracts more buyers. The younger generation relies on digital media (it is cringy at times, but millennial folks won't take a bite unless they post half a dozen images of the food ).
Here's your take-away (bad pun) – If you're not taking pictures of your food, chances are your customers will do it for you. And when they do, they might not be in the best light to reflect your dish. When you take your own photos, you'll have more quality control and setup. The planet is visually more orientated than ever before. Photographs will remain a key part of your marketing arsenal as that trend continues.
Why Food Photography Matters?
For starters (sorry for the pun, we can't control ourselves), you will hardly find anyone who isn't fond of food. Food photography is a mania nowadays and it is the second-most popular type of photography after selfies.
Here are some awesome benefits of food photography for restaurants and bars –
If you want to make an impression in a short time with your food business, food photography will satisfy your requirement. In the twinkling of an eye, refined pictures of foods will create magic as they can generate an entertaining impact in their mind. Advertising fascinating pictures of different dishes with menus, social media posts and banners help you to meet your potential customers without them coming to your place.
Food photography not only lures the consumer toward the food products but also gives businesses an advantage over their rival companies. The stylish and appealing food images raise buyers, which is equivalent to more sales. In today's competitive environment, getting new customer interest through visually appealing menus and place cards is equivalent to winning half the battle.
Well-clicked images are highly shared on social media platforms like Facebook, Instagram, and Pinterest. This, not only increases your brand reach, but also engages a lot of potential buyers. It strengthens the online brand identity, authority, and trust.
Food Photography Tips
At Yasza, we believe in empowering businesses. Sure you can hire a professional photographer, but if you're thinking of saving a hefty amount, here are some tips that you can use to click epic food photos on your own –
Leverage on the Natural Light
This is the most important tip we can give you, period! You are going to want to set up your plate to strike it from as many angles as possible by natural light. It could even be a good strategy to set up a table outside–if room and weather permit. When you rely on indoor lighting, you can end up with tinted colors. Color is an important part of what makes the food look good as you well know.
Refer to the below image by Expert Photography.
Understand Your Surroundings
Your restaurant might have a lot of things in the background (think of cluttered dishes, heaps of veggies, etc.). Just because they exist, doesn't mean they have to show up in your clicked images. If there's too much going on in your photo, people will have difficulty concentrating on it. Keep it simple, whenever you can.
While clicking photos, make sure that you steer clear of metal counter-tops or other reflective materials. This is because, the shiny backgrounds force the light to bounce off, thus distracting the primary focal point. When you're not sure if an element fits in your food photography, just take it out of the focus (or do something to neutralize the shine).
Manage the Time
Yeah, we get it! Running a restaurant business is time-consuming. It's hard work and you're super busy. But hey, isn't it your business after all? If you want, you can probably shuffle your hectic schedule a bit to squeeze in a couple of hours for food photography. Rome wasn't photographed in a day, to be honest!
Get up early, connect with the staff to help out (who knows if one of your chefs aspires to be a hobby photographer). Managing time totally depends on you.
Learn & Practice the Basic Photography Techniques
Some of the photography's most fundamental principles come in handy when speaking specifically about food photography. Depth of field and Thirds law are two that first come to mind. Read the detailed guide on Photography for Beginners to understand the technicalities.
Pro-tip: Images are more attractive when the subject is put in one of the "quarters" of the frame, not directly in the middle of the photograph. Refer the image below for clarity –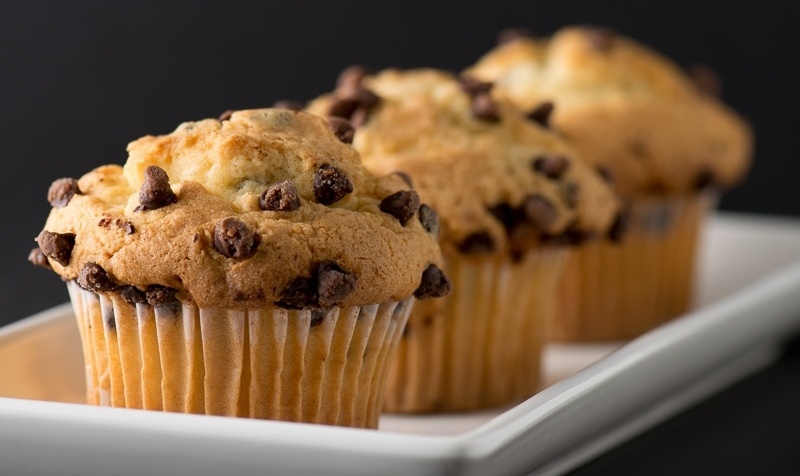 Mix and Mash the Angles
Not every food is the same. And, this is why some food photos look great in certain angles than others. According to the Digital Photography School , "some dishes look great when shooting from right in front of the meal, and others are best suited when looking down from right above the bowl." Try a shot above (like pizza) for flat food. Comparatively, burgers look better from the side, so all the layers of juicy ingredients are clear. On the other hand photos of beverages etc. look great when shot at 45-degree angles.
Backgrounds Matter
It is best to use plain backgrounds for food photography. Dark backgrounds, light backgrounds, and wood are the most popular food photography backgrounds. A neutral backdrop doesn't need to be too straightforward, but it shouldn't distract from the photo's main subject.
Summary
If we can't use words to describe it, pictures are the best solution. Exceptional food photography will significantly improve your branding and promotion, draw new customers and increase your sales. Food photography appeals to your customers ' passions, making them want to taste your food, and in general, people don't ignore those desires.
Photography will help you convey a meaningful message, clarifying the importance of your brand and engage your audience. Restaurant owners have to deal with strong competition and brand identity is becoming a very important factor which often determines their success. So restaurants should be putting in more effort on food photography.
Need some pro assistance? Check out our Photo and Video Production services.