Ecotourism | Exclusive Tips for a 100% Sustainable Brand Theme
Eco sustainable tourism or Ecotourism contributes to conserving biodiversity. It includes an interpretation/learning experience, is delivered to small groups by small-scale businesses, and stresses local ownership, particularly for rural people.
Ecotourism will have a feasible mix of ecological and cultural security, boost local knowledge of the importance of it, and support for economic growth in the restoration of natural and cultural ecosystems. Nevertheless, other studies say that much of the work in the area of ecotourism focuses not on preserving the natural resources, but instead on pursuing economic goals.
This is a rising trend, but most businesses have little to no understanding about the concept. According to the UN World Tourism Organization (UNWTO), sustainable tourism is tourism development with a balance between environmental, economic and socio-cultural aspects:
"Sustainability principles refer to the environmental, economic and socio-cultural aspects of tourism development. A suitable balance must be established between these three dimensions to guarantee its long term sustainability"
For the International Ecotourism Society (TIES), ecotourism is defined as:
"Responsible travel to natural areas that conserves the environment, sustains the well-being of the local people, and involves interpretation and education".
Ecotourism should provide direct financial benefits for conservation and local people and is focused on the conservation of natural resources.
What is Ecotourism?
Simply put, ecotourism is a type of sustainable travel option that supports the local natural environment and doesn't exploit the resources. According to ZME Science, "ecotourism is a complex concept. Its importance is growing more and more each year, as more and more people travel farther and farther away. If you care about nature, the environment, and local communities, you should ensure that your travels are carried out sustainably."
To be honest, there are so many definitions of ecotourism, things can get overwhelming for someone trying to figure out what it means. However, one definition by the International Union for Conservation of Nature (IUCN), is accepted globally –
"Environmentally responsible travel to natural areas, in order to enjoy and appreciate nature (and accompanying cultural features, both past and present) that promote conservation, have a low visitor impact and provide for beneficially active socio-economic involvement of local peoples."
Tourism — by itself a large source of growth — contributes to around 10 percent of the world's economy, according to the World Travel and Tourism Council. Data from the Global Sustainability Dashboard reveal that nearly half of tourism's economic impact is derived from only 10 destinations, with the natural resources of those locations increasingly strained. The phenomenon takes place in spite of an increasingly active foreign tourist industry, which is projected to rise to 1.8 billion in 2030 as per the World Tourism Organization. The organization states that since 2000, the worldwide target scope has risen by more than 50%.
Principles of Ecotourism
The core principles of ecotourism include (but are not limited to) –
Natural resources and areas.
Interpretive and educational features.
Mostly aimed for smaller groups.
Cuts down negative impacts on the environment.
Assists in protecting natural landscapes by helping generate income sources for indigenous communities.
Aimed at conservation of non-renewable sources.
Benefits of Ecotourism
Ecotourism has numerous benefits when produced and operated by local people and retained under tight controls. It is primarily for the well-being and with a true appreciation of the culture and desires of the natural community.
Some notable benefits of ecotourism are –
It is a low-impact tourism in which people make a conscious effort to appreciate the environment, conserve natural resources and re-invest sufficient amounts of revenue in the protection of natural habitats.
It generates employment and stimulates the economy while at the same time helping to conserve energy and protect plants and animals from the effects of traditional tourism.
Ecotourism provides new opportunities for small-scale enterprise and enhances regional accountability for protecting the natural resources. It is a means of socio-economic and environmental change, particularly in developing countries.
Ecotourism offers leisure and instructional travel without disrupting the peace of the natural world. It continues to enjoy the rewards of people's involvement in the protection of flora and fauna.
Ecotourism will get you closer to nature, open up new perspectives, introduce you to less visited areas, and give you a beautiful new experience without harming the environment.
Latest Trends in Ecotourism
While the market for tourism is higher than ever, travelers are increasing consciousness that their decisions have an effect. The growth in conscientious travel options, the urge to get off the beaten track, abundant social media, and the emphasis on environmental issues are beginning to push the buttons in the mainstream.
The Adventure Travel Trade Association's Senior Director for Strategy and Impact, Christina Beckmann, observed in an April 2019 report: "Modern travelers focused on having local, authentic, unique experiences often can't help but to become aware of environmental or social issues in the places they visit. Especially as they are finding new ways to access local guides, their insight into local topics is enhanced. As well, our research has shown us that travelers want to learn and establish meaningful connections when they travel; this motivation aligns well with the trend toward more ethical behavior."
According to Nielsen, almost half (48%) of U.S. consumers say they would change their consumption habits to benefit the environment. 2018 was dubbed the year of the sustainable
consumer with $128.5 billion spent on sustainable fast-moving consumer goods (FMCG) products, with projections to reach $150 billion by 2021. Sustainable product sales have increased 20% since 2014 at a growth rate four times higher than traditional goods (CAGR of 3.5% and 1% respectively).
In the recent years, a lot of effort has been put to promote ecotourism globally. For example, there are ecotourism and sustainable tourism conferences that take place around the world every year. They put together large visitor organisations to promote the survival of the tourism industry and to defend famous natural attractions at risk.
Here are some ecotourism trends that you must adopt in 2020 –
Women Empowerment in Developing Nations
Numerous campaigns have been set up to send a powerful voice and inspire women, such as the #MeToo Campaign. The travel sector is no different to that.
Tourists are dreaming in new ways to develop and help the local people they encounter on their tour. Societies are looking for ways to encourage gender equality and help women realize their full economic potential.
Counteracting Environmental Impact
The plastic waste has been a problem for several years now. Tour and accommodation providers should encourage tourists to stop lowering the impact when they visit local spots and communities. As mentioned earlier, ecotourism happens in small groups and adds up to the greater good!
More and more companies are actively involving themselves in reducing the plastic footprint, while simultaneously educating and encouraging customers to do the same using digital marketing/advertising channels.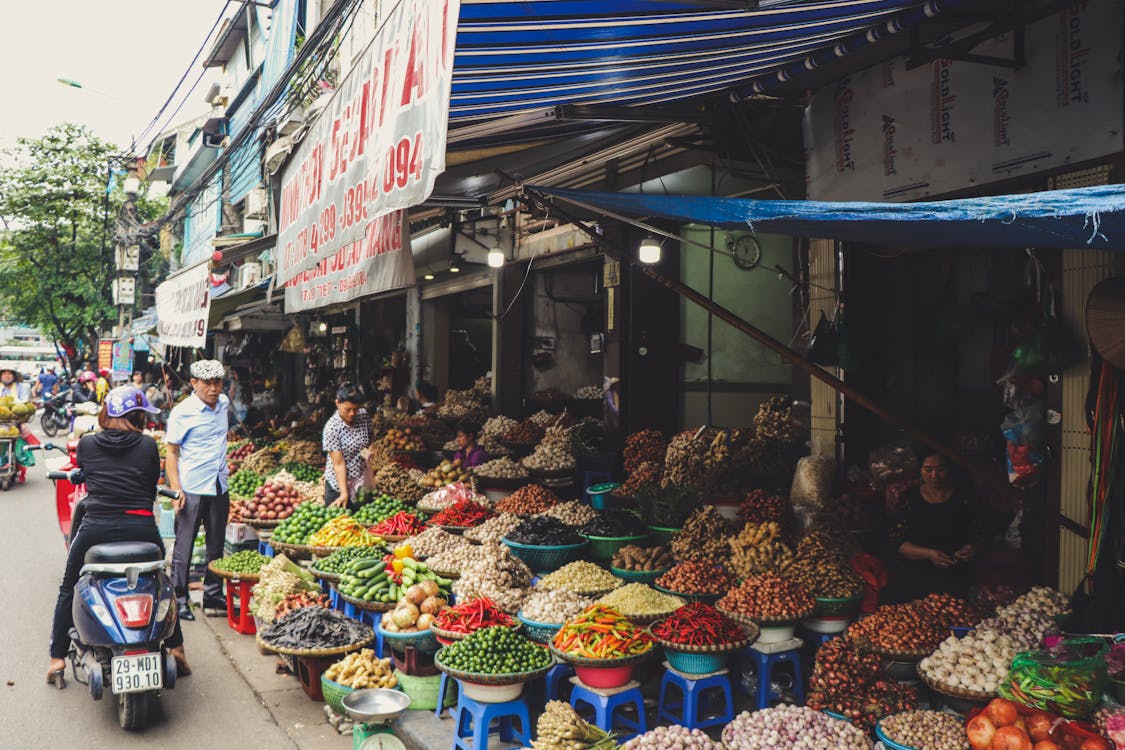 Surge of Solo Travel Spots
It's not that fun to visit a monument filled with tourists, but that's not the only reason that we should be worried with over-tourism. More often than not, tourists themselves have started taking accountability and avoiding areas dealing with over-tourism.
On the other hand, less populated areas are at the top of the favorite destination chart. In addition, famous tourism destinations are now enforcing stringent restrictions to reduce the influx of tourists.
Authentic Experiences
Getting indulged in the local lifestyle is one the primary requirements of every traveler these days. Moving out of the comfort zone to experience the diverse realities is one of the most critical facets of sustainable tourism.
Hotels and tour guides are adding newer local tourism spots, events, and fairs to boost the rural economy. A portion of the income is used to further enhance the authentic travel experiences as well preserve the natural flora and fauna.
Safaris and Natural Stay
Recently, various lodges and camps are opening up in Africa, which is a big step for eco-travel. This concept makes transportation more available than ever before in a more mindful way.
Game reserves, in particular, allow wildlife to live freely, and thus play a significant role in the growth of communities in natural-diverse environments. Regional populations now benefit from ecotourism because they contribute to the conservation of biodiversity and ensure that their effect on the environment is beneficial.
More than 40% of tourists agree to choose sustainable accommodation as it helps reduce the negative impact. Nature-based camps are becoming a preferred choice among many modern travellers. Hence, safaris, open-air camps, treehouses, etc. are being put in place. Ecotourism has built a significant customer base that has drawn thousands of visitors eager to be involved in the trend. To date, the maintenance of regularly visited landscapes and regions remains one of the key problems associated with the development of green tourism, however government and private organizations are taking steps to promote the same.
Summary
According to the 2019 Booking.com survey, 70% of global travelers said they will be more likely to book accommodation if it was environmentally friendly. However, 72% are not aware of the presence of the environmental-friendly label for holiday accommodation
Overall, the pattern of travel buyers is continuing to seek more individual and genuine travel experience that ecotourism can offer. Exploration and experiential travel continue to develop, combining outdoor adventure with wildlife and culture, offering the features customers want. Travel customers are rapidly expecting safe and ethical choices in all facets of tourism experience.
Learn how to integrate ecotourism elements and all things green in your marketing efforts. . Connect with our Project Managers and together we'll build you an authoritative brand identity online.